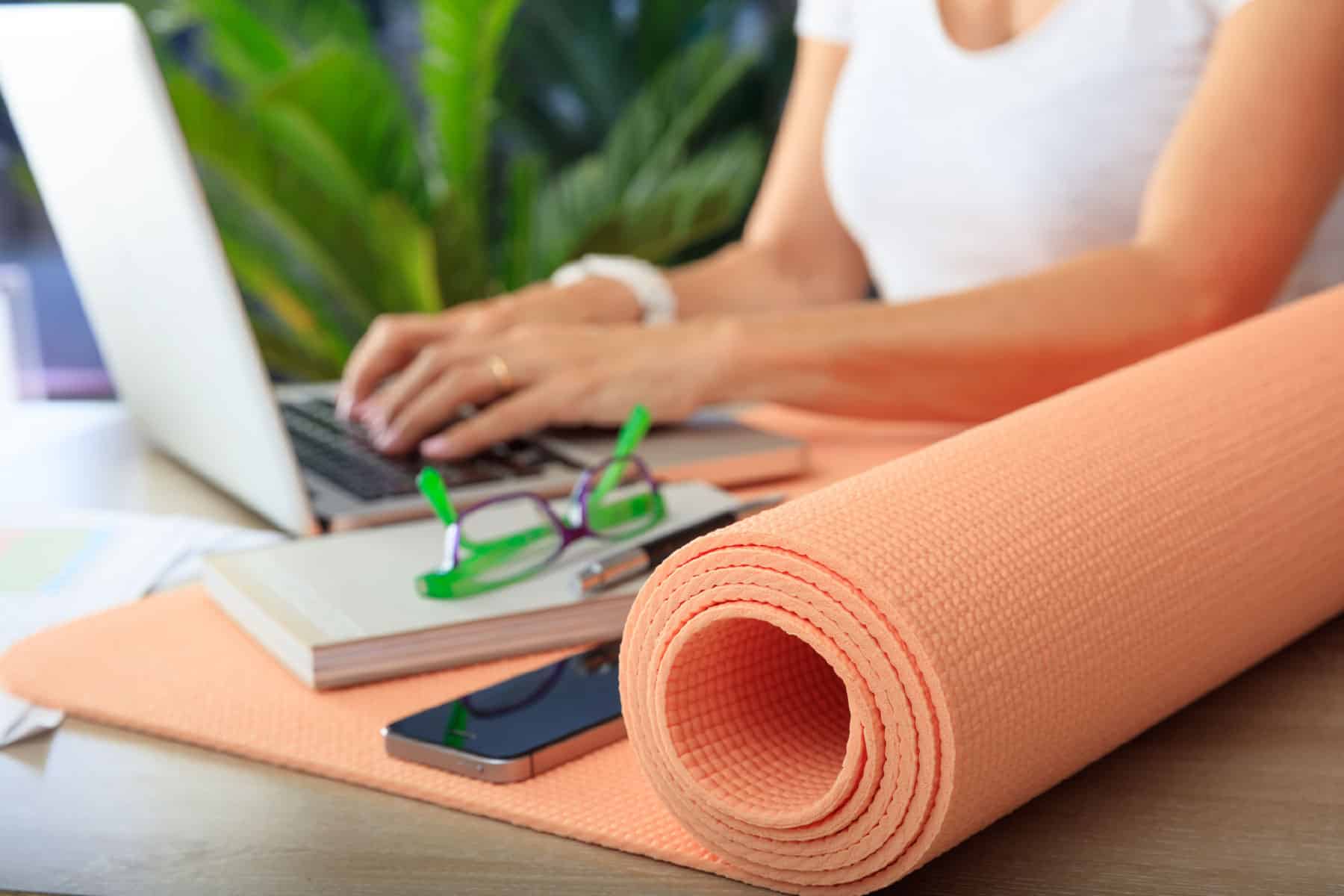 From handling staff complaints, employee recommendations, managing payroll, client communications, and many other office details, the daily responsibilities of an Office Manager can have a significant impact on the well-being of the workplace.
Along with taking care of the office's obvious needs, an office manager also contributes to staff wellness. And because of their interaction with virtually every staff member, an office manager has a unique opportunity to become an asset in enhancing and improving office and staff wellness.
OFFER IN-OFFICE MINDFULNESS TRAINING.
Mindfulness has many benefits, from helping individuals feel calmer, to enhancing focus and helping aid in disease prevention.
One way to encourage mindfulness at work is by offering materials and training that cover topics such as:
Meditation

Yoga

Healthy breathing

Managing emotions

And more
ENCOURAGE BREAKS TO COMBAT FATIGUE.
Studies show that long-term sitting can be unhealthy and even dangerous. Sitting for long periods has serious health risks, but staff can avoid potential health issues with a simple workplace adjustment. The simple solution is moving more often and taking breaks to stretch, walk, and get your blood pumping.
Since it can be hard to remember to take breaks that fight fatigue, an office manager can help tremendously by encouraging breaks throughout the day.
Some ways an office manager can inspire staff to move around can include:
Urge your team to take stretch breaks and have someone else lead the 5–10-minute sessions

Educate your team about the health benefits that include massages or gym membership

Offer small walk breaks as a group around the office or the block

Bring a fitness expert into the office to show staff ways to be healthier through exercise
Other ways you can foster movement throughout the day is by suggesting the team try new things like:
A mobility ball.

A standing desk, or attachment to convert their current desk into a standing desk.

Show them websites that offer different tools that encourage mobility at work.
[Need some tips on battling stress at work? Click here!]
CHECK IN WITH YOUR STAFF CONSISTENTLY.
The office manager will usually have the most consistent contact with all staff, so they will most likely know if something is wrong with anyone on the team. Studies show that having healthy connections at work increases happiness in the workplace, and an office manager has a unique opportunity to build rapport with every one of their staff.
By checking in with staff, the office manager can stay current on what's going on with their team. If someone seems depressed or has had significant setbacks in their personal life, the office manager can support them.
OFFER HEALTHY SNACKS AT THE OFFICE.
Offering nutritious snacks can be another way to nurture positive health choices. Healthy foods can directly impact our energy, and when staff is provided with healthy food and drink choices, it will encourage staff to eat better.
This low-cost perk can help staff choose foods that promote healthy habits. Some healthy snack suggestions include:
Purified water

In-season fruits and veggie

Celery

Raisins

Nuts and grains

Lean meats and cheeses
By offering healthy snacks around the office, the staff will feel compelled to reach for wholesome snacks, which will impact their energy and productivity at work.
Staff wellness doesn't have to be complicated or expensive. When an office manager looks for ways to enhance staff's experience and encourages them to do the same for one another, the well-being of everyone at work can be improved.
Tags: healthy living, healthy practice manager, national organization of rheumatology managers, NORM, office managers, Staff wellness, Staying healthy at work, Stress at the workplace, Stress Reducers, tips for office managers Posted March 29, 2023 by NORM Group
Posted
by