QRUR, MACRA, MIPS,
Change, Change, and More Change
The Breakout Sessions
With all of these challenges facing our practices, the 2016 NORM Conference is the place to be this September 15-17. The conference is in Mobile, AL.  And we will unmask your future in Rheumatology with regards to the issues.
Today learn about the breakout sessions that are being offered at the 2016 Conference. These sessions throughout the weekend contain topics that expand on the general session presentations and that answer other questions that NORM members have posed throughout the year.
Ms. Bietlich' breakout session will discuss employee reviews and how to handle the High/Middle/Low conversations. Those employee evaluations are going to be important to ensuring your staff is meeting the needs of your patients and your practice.
Dr. Keegan's breakout will provide Eight Ways to Speed Up Patient Revenue. Ms Woodcock's breakout session focuses on Maximizing Patient Collections. Both of these sessions will help you ensure that your practice is doing what it needs to do to stay solvent.
Susan Childs, FACMPE, breakout sessions will help you understand that while healthcare has become a business, practices can still maintain the right balance to ensure and protect both compassionate and progressive care.
Tracy Spears returns to NORM this year. Her focus is going to be on ensuring customer service is one of the reasons a patient returns rather than switching to a different practice.
Joe Suchocki, President of Eagle Associates, will provide an overview of the current regulatory requirements for OSHA and HIPAA compliance.
With all the changes occurring you know that your practices and patients need to advocate for all rheumatology patients. How can we have our voices heard listen to our Advocacy Panel as they discuss methods for Teaching Your Patients How To Advocate.
We are not done yet! Find out what else is happening to unmask your future in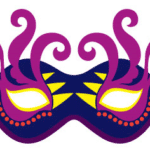 rheumatology?
Check back on Friday for information about our Circles of Knowledge, our Exhibit Hall, and all the networking opportunities.
So What Are You Waiting For?
If you are a member of NORM – have you registered for the Conference?
If not Register NOW!
Just log-in to your account and click the register button in the right column.
If you haven't joined NORM do so NOW!
You can register for the conference at the same time.
Don't forget to reserve your hotel room – Immediately.
Call 251-438-4000 for Host Hotel
On the website we have listed hotels within 1/2 mile of host hotel.
Remember to book your flights to the Mobile Airport and
then register for our free shuttle for conference attendees.
Posted
by