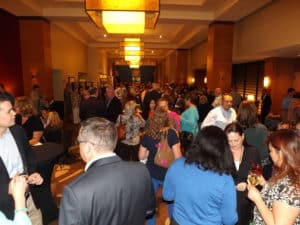 QRUR, MACRA, MIPS,
Change, Change, and More Change
Everything Else Over the Weekend
With all of these changes, the 2016 NORM Conference is the place to be this September 15-17. The conference is in Mobile, AL.  And we will unmask your future in rheumatology with regards to the issues.
Cathy Baer a new member posted on the NORM listserv
Last year I attended the NORM conference as a new Rheumatology manager.  I found the conference, the sponsors, and the other attendees to be very helpful.  I learned that some of my challenges in the office were not just mine, others experienced the same challenges and offered great ideas and tools to assist me. I would strongly recommend the conference to all and am anxiously awaiting to see everyone there!
It is a life-changing moment when you learn the challenges you face are challenges we all face. You are not alone! The opportunity to discuss these issues and share how you deal with them and learn what others are doing is the purpose of the Circles of Knowledge. Join a group of others that are facing the same issues and share ideas. You'll be surprised what you can learn from your colleagues!  Each group will have a facilitator taking notes on questions asked and tools shared. These will then be used to create blog posts to share with our members.
The weekend is packed with general sessions and breakout sessions that will help you at your practice. It offers opportunities to meet others and many times you have a few seconds to talk and then transition to the next session. We end the weekend with our networking session. You asked and we listened – time to network with your colleagues. In this nice relaxed atmosphere you have a chance to finish earlier conversations and meet new people, and ensure that you have connected through the Conference APP. What is this you ask – watch for the August 15th post about the APP, how to login, etc.
Not only do we have great members attending the conference, we have 50 vendors there. Yes you read that correctly, we have 50 corporate members, sponsors and exhibitors there to share their knowledge and products with you for your practice. Without these organizations NORM would not be able to provide this conference to you at the reasonable price of $100 for NORM Members. There will be ample opportunity to visit with our vendors and if you visit all you have the chance to win a variety of prizes.
We started this series of conference entries asking if the stress and/or fear of the upcoming changes is becoming overwhelming. PsyCentral remind us that healthy stress activates "the dopamine reward center in the brain that feeds us feel-good endorphins, stress can temporarily boost performance." But too much stress can wreak havoc on our bodies which in turn impacts how we communicate with others in the office and at home. WebMd reminds us that one simple way to reduce stress is to Get Moving; "you can go for a quick walk around the block, take the stairs up and down a few flights…."
Get Moving – take part in NORM's FitBit Challenge – Take the First Step to a Healthier NORM. NORM will provide a FitBit Charge HR for conference attendees and our goal is to walk a billion steps before the 2017 Conference in Kansas City, MO.
So What Are You Waiting For?
If you are a member of NORM – have you registered for the Conference?
If not Register NOW!
Just log-in to your account and click the register button in the right column.
If you haven't joined NORM do so NOW!
You can register for the conference at the same time.
Don't forget to reserve your hotel room – Immediately.
Call 251-438-4000 for Host Hotel
On the website we have listed hotels within 1/2 mile of host hotel.
Remember to book your flights to the Mobile Airport and
then register for our free shuttle for conference attendees.
Posted
by