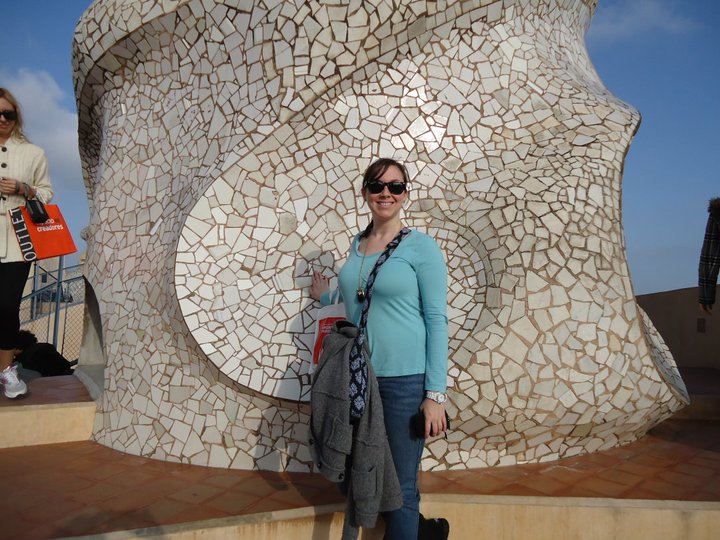 I'd never traveled to Europe, and when I finally had the opportunity to study in Barcelona, I hesitated. I was 24 years old, studying for my masters degree, about to get married and had a full-time job. Where did I have the time? But traveling to Barcelona, opened my eyes to some of the most beautiful works I've ever seen by Antoni Gaudí.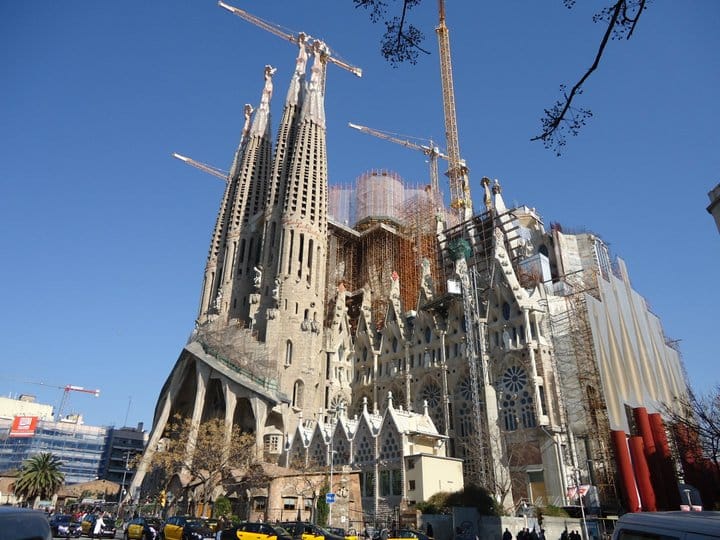 Barcelona's Sagrada Familia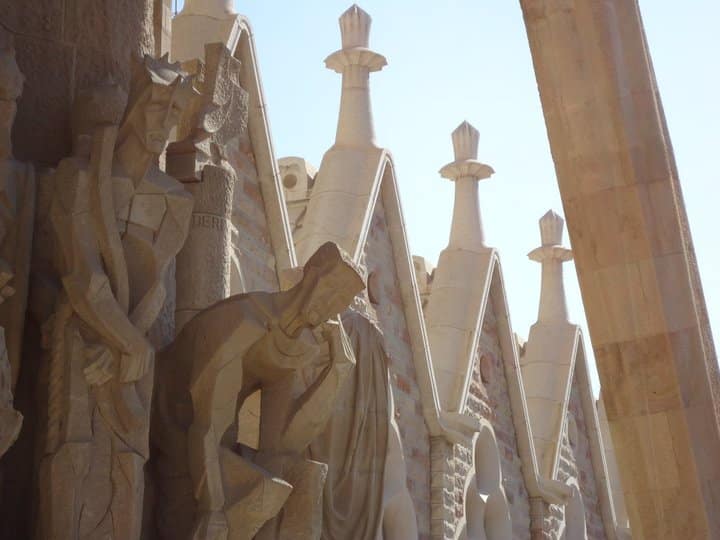 One of the Sagrada Familia's outside sculpture scenes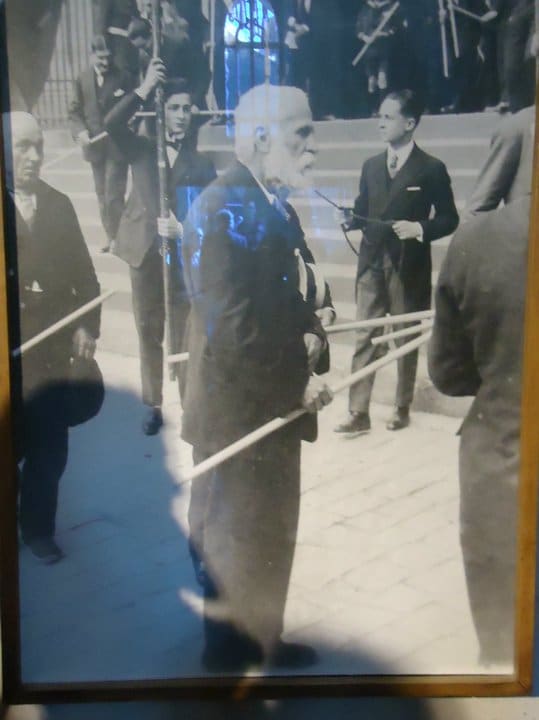 Antoni Gaudí
In the slideshow above, check out some photos from my trip, and a picture of the artist himself.
Gaudí's works
Gaudí was an architect and arguably one of the most important visual artists of the 19th and 20th centuries. Probably one of his most famous works is Barcelona's Sagrada Familia, an enormous, unfinished cathedral that peers out of the modern buildings of Barcelona's bustling city streets with it's reaching spindles like a group of spiked, standing forks in a sea of short spoons. Under construction since 1882, this building features amazing stained glass inside the building and intricate carved Biblical scenes surrounding the outside of the building, each more awe-inspiring than the last. It is more than a visual, it is an emotional experience to stand near the church.
Do you enjoy Star Wars? You can thank Gaudí for inspiring George Lucus with creating the look and feel of the Star Wars universe in the Casa Mila: a building full of curves and turns and, on the roof, a sea of Storm Trooper helmets. These are just two of the many architectural achievements that grace the streets of Barcelona by Gaudí.
Gaudi and RA
He was diagnosed with recurring and often persistent arthritis at around six years old, most likely diagnosed as juvenile idiopathic arthritis. To manage his arthritis, Gaudi became a strict vegetarian, drank tons of water and other fluids, and used some homeopathic treatments. Hydrotherapy and exercise also were a part of Gaudi's treatment plan. Despite the pain and doctors' orders to rest, he worked until being hit by a train just short of his 75 birthday and later passed away.
Standing out front of the Sagrada Familia, I never thought I'd one day be writing a blog post about Rheumatoid Arthritis. I didn't even know this was a part of Gaudi's life, but that's the point, right? To provide patients a way to live their life as if RA wasn't even a part of it. If they ever need inspiration for that, tell them about Gaudí.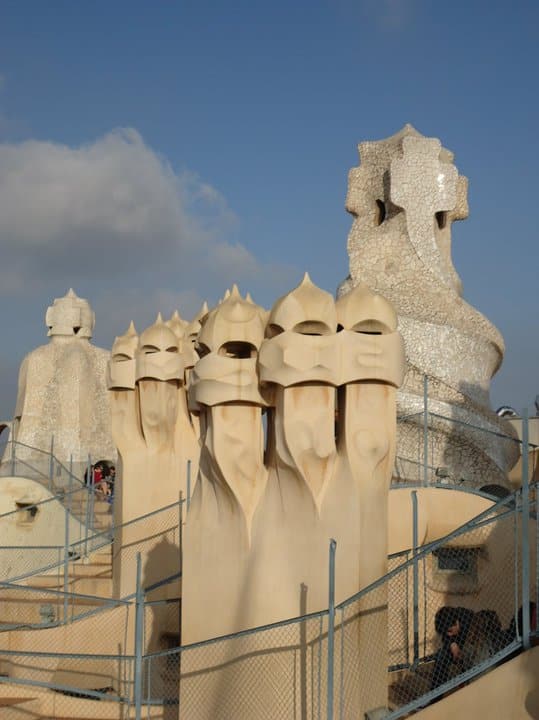 Check it out! Gaudí's Casa Mila with the helmets on the roof.

All photos courtesy of Ginny Inman.
Posted
by