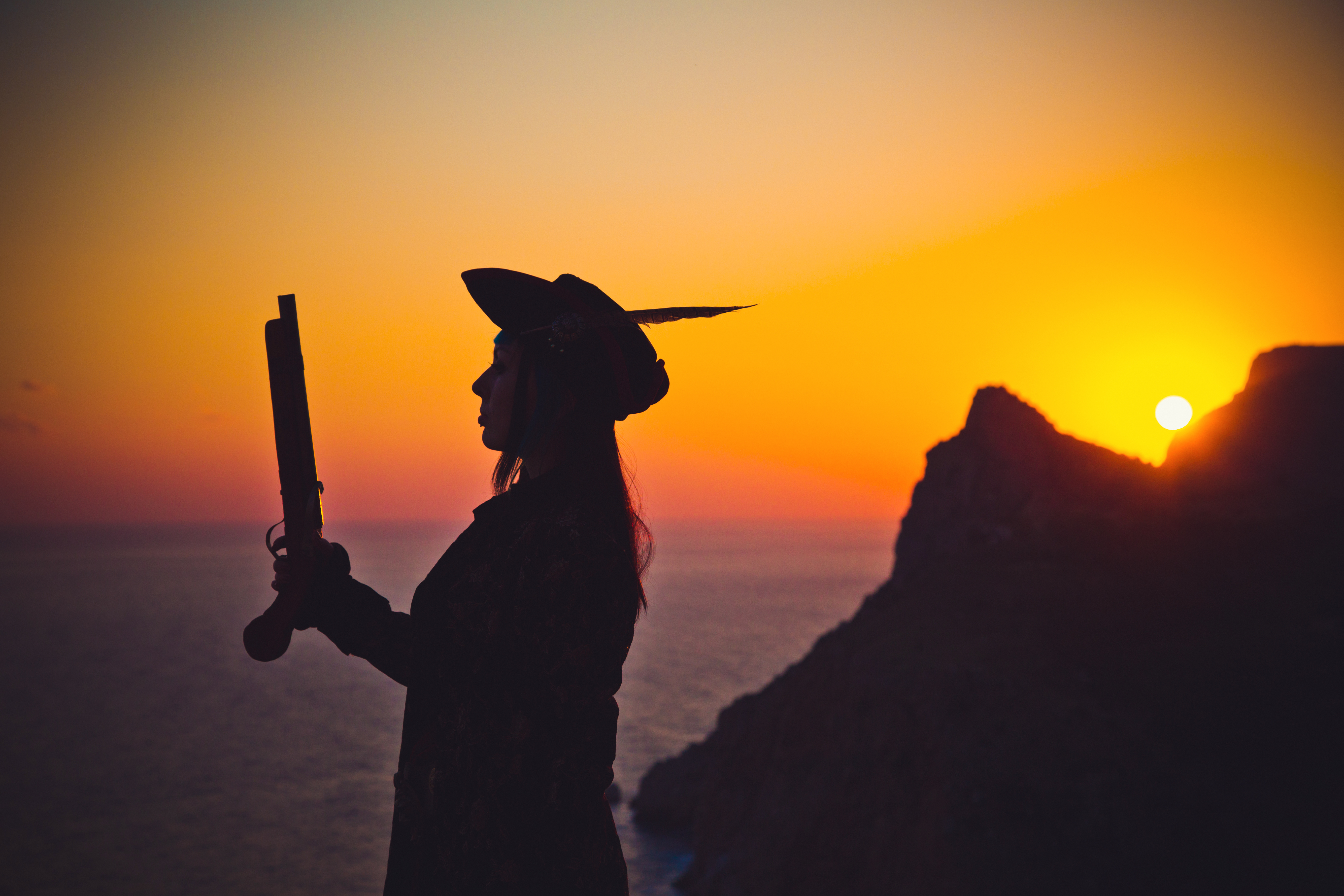 Did you know it was a superstition that a woman on board a sailing ship would bring bad luck? Most of the women pretended to be men and wore men's clothing. Otherwise, they were seen as prostitutes.
Often the only women on a ship were its name and maidenhead, or so we were led to believe. There are several famous instances of not only female sailors, but even women pirates! Of these pirates, two sailed and fought alongside none other than the famous John Rackam, better known as "Calico Jack." These "women of fortune" were Mary Read and Anne Bonny.
Mary Read and Anne Bonny
Those notorious two joined Calico Jack's crew in New Providence, Bahamas in 1718 but that's not where their story starts.
The two women had similar backgrounds. Both were born under unfortunate circumstances and raised disguised as young boys. Mary Read was an illegitimate child and was dressed as a boy to hide the fact. She even joined the army and fought in several bloody campaigns before setting sail for the West Indies. Her ship was captured by pirates. After several pirate adventures – still disguised as a teenage boy – Mary Read met Calico Jack and joined his crew.
Anne was an illegitimate daughter born in Cork, Ireland. To escape his enraged wife, her father, mistress and Anne sailed to Carolina. Once old enough, her father disguised Anne as a boy and sent her to become a legal clerk. However, Anne fell for a penniless seaman named Bonny. They soon sailed to New Providence and met Calico Jack Rackam.
These two fearless women were the last two fighting when their ship, the William, was boarded and captured off of Jamaica in 1720.
Their trial in 1721 was a spectacle to behold. Not only because the women were found guilty of all counts of piracy, but they both claimed clemency because they were pregnant (It is believed by Calico Jack himself). While it was discovered after medical examination that they were, indeed, pregnant, the English courts decided to execute them anyway after they had given birth.
Mary Read developed a fever after giving birth to a son and died shortly thereafter. Intriguingly, it is not known what finally became of Anne Bonny or her child. Perhaps there was an adventurous escape from the hands of the law?
Posted
by