The 2016 NORM Conference is less than a month away which means it's time for you to download the 2016 NORM Conference App. This App will be your gateway to schedules, speakers, maps and more! But what if you can't figure out how to get to it or if you have issues after you open it?
That's OK!
Take a look at these "How to's" before you get to Mobile Bay, AL:
The registration link was sent to all that registered before August 15. For those that registered after August 15, the link was sent to you within 24 hours of registering. Multiple prize drawings will be held. To participate, register before August 19, August 26 or September 2. Once you download the App and log in, there is an "About the App" that opens in the App and can provide helpful hints.
It is very important that you upload a profile picture and make your profile public. This way you can connect with your colleagues before, during and after the conference.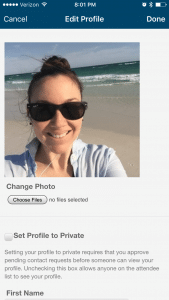 The Click Game will open on Tuesday, September 13 with fun items to do before you get to the conference.
Posted
by